Welcome to The Shed!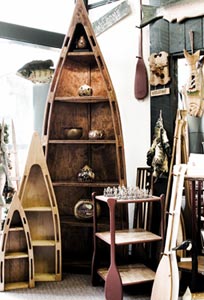 Have the Art Deco Bug? Looking for just the right piece for your guest bedroom? Do you have the craving to paint? Finished, or unfinished, find your next masterpiece at the Paintin' Shed.
The Paintin' Shed offers a charming selection of decorative art, furniture, and art supplies, as well as an exclusive line of boat furniture custom built in our shop, The Wood Shed.
Crave Paint? Stop by The Paintin' Shed, anytime. Our studio is always open, and our large selection of paint, brushes, and painting surfaces are waiting for your creative spark!
New to Painting? No worries! We offer weekly painting classes for beginner, intermediate, and advanced level artists. See the Happenings page for more information.
In addition to our offering of classically styled decorative art and boat furniture, we carry a large variety of paints, painting surfaces, and decorative artist's project books.
Our fine selection of paints and brushes include popular items such as Deco Art Americana, Twinkling H20, Patio Paint, Delta Ceramcoat paints, fine watercolors, and Sharff brushes.
We also carry Paint Works and Quick & Easy Painting journals as well as art and pattern books featuring artists such as Maxime Thomas, Ros Stallcup, Bob Penycook, Chris Thornton, and John Sliney.
Our Store is located in Hendersonville, NC. We are on Main St, in the historic downtown district.

Join us amidst the subtle beauty of the Blue Ridge Mountains.
Call us at:
(828) 698-8088

We are open from:
10:00 am to 6:00 pm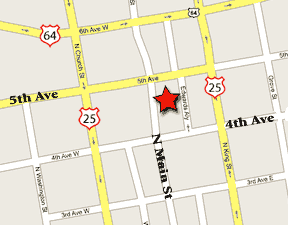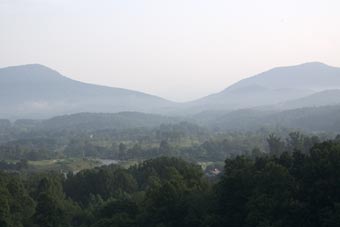 Find us at:
442 N. Main Street
Hendersonville, NC 28792
To reach us:
Take Interstate 26 to Highway 64 West, turn South on Hwy 25, turn left on Main Street
or
Take Highway 25 South from Asheville, turn left onto 64, turn right onto Main Street
Home - Happenings - Wood Shed - Paintin' Shed
The Shed • 442 N.Main Street, Hendersonville, NC 28792 • (828) 698-8088 • Hours: 10:00am to 6:00pm